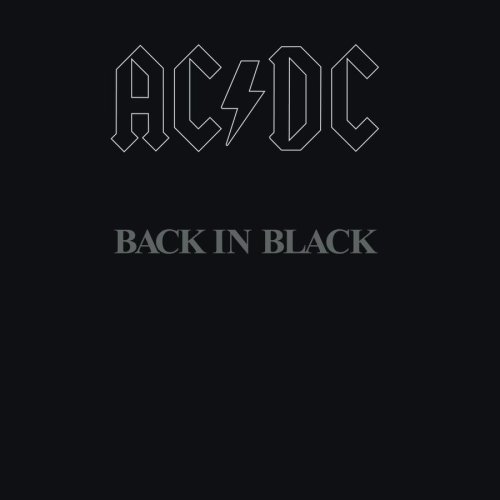 Well sorry guys I know I made a promise not to post stuff about AC/DC but Iv been pretty good so here I go.
Happy Birthday Back in Black!. The Iconic album was released 30 years ago today.
The first album to feature Brian Johnson after Bon Scott's untimely death rocketed AC/DC into the charts.
It still currently sits as the second highest selling album of all time, just behind Michael Jackson's "Thriller".
Heres a couple of quotes about the album
"
Angus had the title "Hells Bells" and I was just taking a piss and I just thought, "Hang on, why don't we get a big fucking bell?"" -
Malcolm Young
"
I was never brought in to replace Bon. I was brought in because Bon was there no more, except in spirit." - Brian Johnson
"
The guys wanted to make a good rock record in memory of Bon, but without the slabber, without all the mulch and the crap that usually goes with that." - Brian Johnson
"
We always went along exactly as we were. We'd always done what we wanted to do. We never bothered with what anyone else said what we can do and what we can't do. That's why we're probably still together as a band." - Angus Young
"
[Brian] had the toughness. He had the commitment. He was showing that he had some balls." - Phil Rudd